Graphics Outfitters™ or GO™ utilizes two licensing models one for the frontend applications and one for the rendering application see below for explanations of both structures. When purchasing a Graphics System from GO™ you are purchasing two independent licenses.
Front End Applications:
Front end application are designed and licensed through GO™ depending on the application you may receive a USB license dongle or activation key to apply to the computer. All front end application licensing inquires will handled by GO™ Depending on your support agreement licenses are transferable by contacting support@graphicsoutfitters.com and submitting a transfer request. All request will be handled within 24 hours.
Rendering Application:
If you purchased a graphics system from GO™ you will receive a USB license dongle. GO™ uses a third party render software called Ventuz™. Ventuz™ handles all the graphics processing and outputs for on-air broadcasts.
When a graphics system is purchased from GO™ that license is transferred to the buyer  GO™ does not retain the the licensing information and all USB licensing responsibilities are on the purchaser. The license information for the USB must be kept secure in the event the USB is damaged, lost  or corrupted. When you receive your USB dongle you should make a backup of the license file. Here is the process. Launch the license manager from C:\Program Files\Ventuz Technology Group\Ventuz 4\LicenseManager.exe . You must also note the unique serial on the USB itself.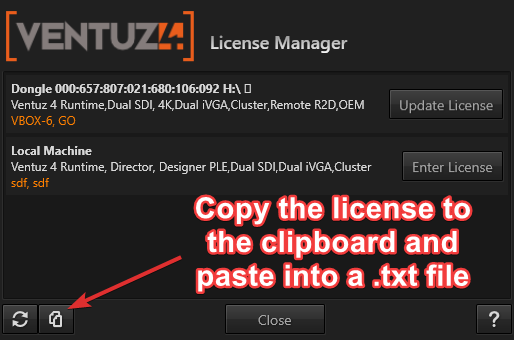 RMA Ventuz™ license dongle if damaged, corrupt or lost
The process to replace, fix or troubleshoot the Ventuz™ dongle should be handled by Ventuz™ first. You must make a request at https://www.ventuz.com/dongle/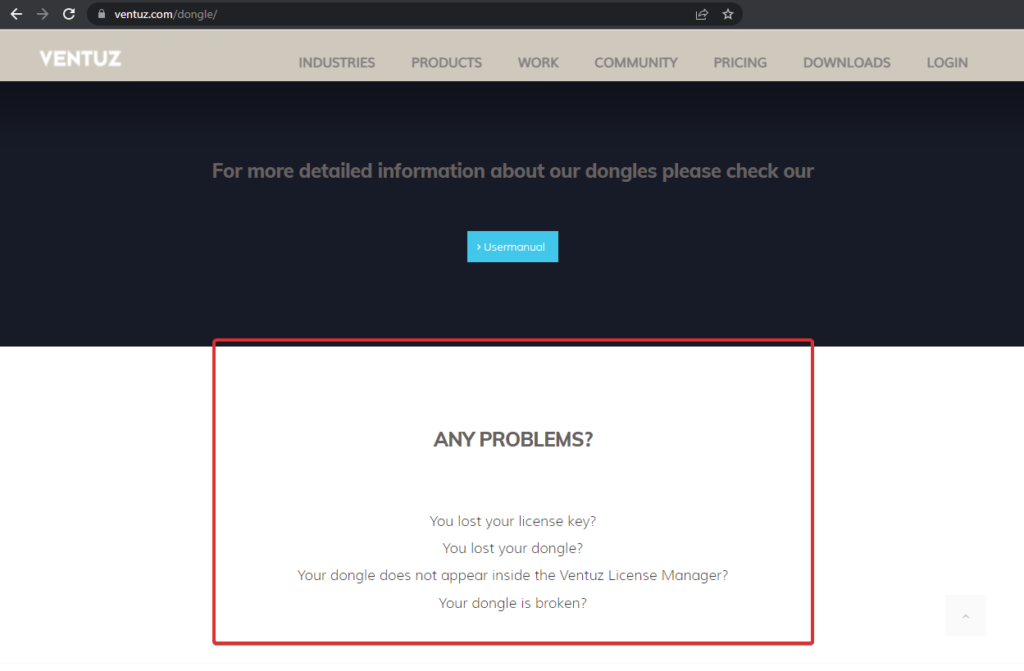 It is imperative that you retain the serial number and unique license ID for RMA purposes.
In the event a USB is D.O.A GO™ will replace the USB within 30days of delivery free of charge once the D.O.A USB has be returned.